If this week can't get anymore exciting- this afternoon/evening I will be attending soccer aid with my parents and my friend.
It's a glorious day and that makes all the difference. The day should be full of excitement. I will admit that I am hitting a bit of a wall now. I almost passed out this morning. My head was burning, on fire burning and my eye glazed over. I don't know what came over me. I felt weak, and extremely sick. It happened to me a few times. Especially when I am on treatment, in the mornings I've had a couple of do's when I can't eat my breakfast or prepare it because I cant see clearly, feel dizzy and feel sick.
It happened on a holiday in Marbella, at Breakspear when I was on infusions and a few months back at my Mum's. I don't know what causes it, or brings it on. Who knows, its just beyond annoying and sometimes scary.
I am hoping I feel on top form for later, I want to enjoy the experience and enjoy every minute of it.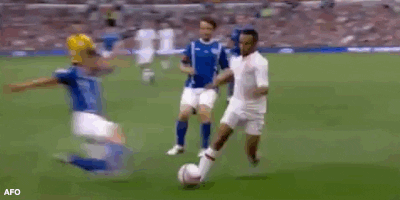 We can't predict our symptoms and flare up's and that's the worst. The other day I was so nervous for the BBC interview. Normally I wouldn't have been fazed but because I felt unwell with rashes and chills I didn't want that to affect my performance. In many ways it is like my swimming, every race no matter how rubbish, tired and pain you were in you ha to give the performance of your life.
I don't allow my illness, define my life.
My experience may not be perfect ( pain free, feeling great and so on) but we have to push those negatives and focus on the positives that here we are in the moment, with loved ones, supporting a good cause and being entertained. Not many, get this opportunity.
I know what you are thinking - it is ok for me to say the above because I was lucky enough to get tickets, but even if you are watching on the telly many millions won't even get that opportunity, if they have work, don't own a TV and so on. So appreciate every moment and everything. The more we practise gratitude, no word of a lie the world becomes a brighter place. No matter, what the situation, highlighting the positives really helps the experience be more than you can have imagined.
My illness is a massive part of my story and journey and in many ways it could affect my life in a negative way, in some ways it really does and often I am unable to turn those strong negatives into positives but we do and can change a lot of the negatives into positives with a strong mindset. Our minds are one strong weapon, used wisely they can really change our lives for the better.
Today, will be exciting for all watching but also it is so great that we can raise so much money for an amazing cause whilst having fun. Let's hope that one day celebs from across the globe will put on a show like this in support of Lyme Disease.
Now that would be an achievement.
We will work towards that day.
For now - let's enjoy the moment.
S
xoxo