What a manic 10 days we have in store. I think one of my greatest fears in life is not to be busy and be lazy. As this to me would mean I would lose purpose and we all know when battling with chronic illness this is a BIG problem. Which is why I am so actively involved with charities like Invisiyouth who actively work to helping youth's and young adults to find worth, a purpose and feel less invisible. 
So what do we have in store then, apart from hardly being a home over the next ten days?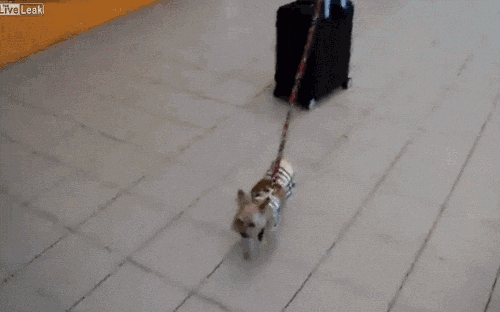 Park homes shows and socialising is one 'project' this week. I call it a project because everyone who suffers with chronic illness will know and understanding our tiring socialising in and that pacing is KEY. Pacing at long events is often hard however, you get engrossed in conversations, show times are demanding, hotels aren't close to go and rest and nights are lengthy.  It is however a project I do live for. I know I will suffer immensely with pain and tiredness but I wouldn't have it any other way. I love the people, the company, looking at all the interiors of the homes and getting ideas. Its all learning and experience and you know how for me that is what keeps us inspired and motivated in my eyes, to keeping growing as people. So that's very excited. I have tried to prepare myself with blog posts scheduled, outfits sorted and well I will wing it on the day to 'pull myself together.' 
Thank you so much for all the blog support and new followers, it really is amazing. I enjoyed my first blog event on Thursday evening and my first live twitter chat session last night with We Blog North. Which was super fun, I am no professional so it took me a while to get the hang  of it because it was great to interact and answer some interesting and insightful questions. So thank you We Blog North, and thank you for sharing my comments as examples of great answers across Instagram and reposting my pictures to your audience. It really does mean the world. I need to keep up the good work with my blog but please be aware I am away and so a daily post may not always be possible. I will try my best though. 
This morning I have been busy printing Lyme Awareness Packs off for our local schools to go home in their bags for their parents to read and talk through with their children which is a MASSIVE achievement because it is very often difficult to get the schools on board. Of course they don't want to scare their children, rightly so. The issue though is extremely important and we want to protect our children and safeguard them. If you want more child friendly information please head on over to www.lymediseaseuk.com and head to resources, there you can access a number of child friendly information packs, checklists and presentations. If you work within a school, this would be an amazing suggestion to put these information packs into children's bags to safe guard them before the summer break. We also have templates letters that can be printed and filled in stating when and where the child was bitten, so as a school you have carried out your duty of care. All so simple but can really protect yourselves and the children. 
On Sunday I am lucky enough to be going to watch and support the celebrities taking part in Soccer Aid at Old Trafford. I know what you are thinking - you Sophie aren't a football fan! It is true, I am not a big 'footie fan' but this is for charity and a good cause. Plus, who can miss the opportunity to see Bolt in action ( ok, its a different sport) but he will still have the motivation, talent and skills of an elite athlete so will put on a fantastic show. I have to say I am excited about it.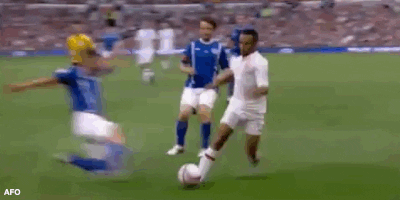 Monday, will be my first day off really. A day of rest - that will be needed. Somehow, I doubt it will be a day of full on rest. I know me, as you know me. I will always have my mind on a mission. 
Tuesday was due to be the Government Meeting day, so Mamanger and were supposed to be travelling down to London for the day. The topic of the meeting is: Epidemiology and Tick Spread in the UK which will be very interesting. This morning however, we found out the meeting has been postponed due to a bill committee hearing but is due to be rescheduled ASAP maybe even a some point next week. I truly hope we can still attend!  I can't wait to see how the meeting pans out and what 'results' we get from it. We have to appreciate that Government are even holding these 6 meetings throughout 2018 is a massive win for us! It amazing to be invite to them too. This will be second meeting of the six. Our trains aren't refundable however, so we will use the day in London in a productive way and wait to hear when this second meeting will be scheduled for. 
Then Thursday I have been invited to speak by the forest manager at Longridge Fell to the staff there about Lyme Disease. These workers are prime targets as the manager, himself knows. He also contracted and suffers with the disease and is now eager for all his staff to be aware, be educated and know how to safe-guard themselves against the disease. 
THEN..
REST.
Or will it be? Who knows - I say keep the opportunities rolling in. 
My holiday is only three week away, so don't worry I will be chillax'ing soon. 
From Tuesday to Saturday it will be all about bringing a touch of glamour,  a sprinkle charisma and pure heart. Importantly enjoying the company and learning lots more.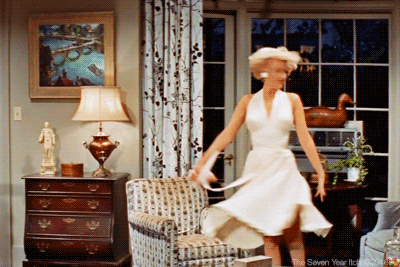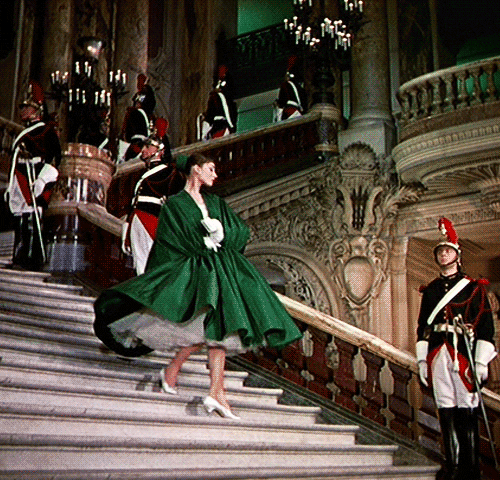 Today is simply a prep day, doctors and well --- the least exciting day of the week. It is needed though. So much to prepare for. 
I am hoping my bloods are better this week, they weren't good last week, my white blood cell count and neutrophil count dropping as well as my red blood cells which are NEVER below the normal. I know we had a full moon but I am hoping I have bounced back. I have begun a new herbal, immune system booster that my Professor recommended. I was hoping to wait and do the trial he was running down South but he said my bloods were too concerning and I needed to start this treatment immediately. I have struggled through the weekend feeling off balance, awful gastro problems and tiredness. I have tried to keep positive. I have to many exciting projects to allow pain and  my health bring me down. 
To keep you on your toes, before I kick off tomorrow, there is another opportunity I am super excited for! So stay tuned for that.  
I must give a thanks to my family, friends, readers, followers and supporters. My health may not always be on top form and in many ways declining. I looked at the picture from ONE year ago with myself hooked up to an IV drip with my brother. When he kindly drove the 5 hour trip down with my Dad to come and see me. Then driving me home because I was too weak to manage the train. I was a girl who was allowing my ill health to define, defeat me and taint my life. I would NEVER have expected to be sat here today going through this manic schedule with you and with all the exciting opportunities I have and are going to enjoy. I used to think so many things were impossible and wonder how people could be so positive despite living with such a massive burden and huge amounts of pain. I gained my inspiration from fellow sufferers and now here I am. My disease and health sucks and in many ways it does build a brick wall in which I may not always be able to climb over but I am that person that would sit there and knock, bang, hammer at the wall until I had built myself a little hole to squeeze through or eventually cause the wall to crumble down. I am going to live in pain and deal with my symptoms whether I like it or not. I do however have a choice, sit in a bed and await a miracle, or live as much as life as possible and make a difference. I am not a nurse or a doctor but by being brave and facing my fears I could prevent many people falling innocent victims to this torture and ultimately save lives. 
One war grave stone that has always stayed with me after visiting France and Belgium when I was 14 was;
'He saved so many but himself he could not save.'
I can relate to that in so many ways and to me, my life hold great purpose if my mission is to put others before myself, save and better people's lives.  
Thank you all, you kick me up the bum when I need it. There have been many days when I have believed my time on Earth was coming to the end, it truly is scary. I have had my life flash before my eyes and although its HORRIBLE it makes me realise how precious time, life and my loved ones are. That fears are stupid, people and my life hold far more value. I want my life to have meaning and purpose. I am so grateful and have learnt how to really practise gratitude because of your love, support and my experiences. 
So here we are.. another week, I hope I do you proud and you carry on enjoying following my story. 
Thank you.
Love always, 
S
Xoxo
Please reload
SOPHIE'S
COOKING TIPS
#1
Feeling sluggish and rubbish when you have woken up? Get boosting up on bananas the more the better - they will help settle your stomach, boosting digestion, they are a mood enhancer, they will give you the energy you need and keep you full. Buy my book for banana receipe ideas.
#2
Wake up every morning and ATLEAST have one glass of lemon water before doing anything else! Ideally try to drink a litre of water. The lemon wakes up your digestive system ready for the day and has great cleansing properties.
#3
Check your dairy and meat intake - dairy can sit in your system for up to seven days unable to digest properly. Meaning other foods also get neglected and nurtients aren't absorbed properly and you feel extremely bloated. Go and smell your food bin, your stomach will be in that state. Rotting foods in your belly - hmm nice.
#4
DO NOT FEAR CARBS - THEY ARE NOT THE ENEMY! CARB UP!!
Bananas, Rice, Potatoes, Leafy Greens, Corn, Beans, Lentils etc PACK THEM IN GO MAD.
#5
NEVER COUNT CALORIES - NEVER RESTRICT!! These restriction 'starvation' diets who tell you to only eat 500 calories a day then have a treat day - where you binge out and eat WAY too much, is simply messing up your metabolism and on your binge days yours body stores all the fat meaning you gain weight because it knows it is going to go back into starvation mode and needs to hold onto every little thing it can. HELLO WEIGHT GAIN.

Life is too short not to live it to the full, making yourself happy.