Oh my word …. OH MY WORD.
I left you on a cliff hanger yesterday and this news is why. 
I have been shortlisted for CAMPAIGNER OF THE YEAR at the EUROPEAN Diversity Awards. I AM LITERALLY BUZZING. How incredible. I can't wait - CAN'T WAIT. 
The awards are being held at the National History Museum on the 29th November, 2018. 
This is just a dream and I am so excited. 
It is so amazing for Lyme Disease as an illness to get recognised and seen as a serious topic, that has been so hot in the press. We have been blessed with lots of media attention but just because tick season is drawing to a close it doesn't mean the hard work and awareness stops. 
I have so much I have to sort and ideas that need nailing down. Exciting times lie ahead. 
For now, I am so grateful for this opportunity and adventure and I hope to make the most of it. Once again, it has inspired and motivated me to DO MORE and do ALL I POSSIBLY can to fight for the LYME community. I am so thankful for all the love and support I receive because ultimately you are all my cheerleaders and give me the motivation to keep fighting. THANK YOU. 
I count my lucky stars everyday. 
I have and I continue to have days where I can't see a light, I don't feel I serve a purpose and I don't know if I have the strength to handle the pain. I come across happy go lucky but its not always rainbows and sunshine. I know and I want to set a good example to you all that we can make the best of the challenges we face in life. I try to be open and honest to show you that it is ok to have tough, rough and darker days but we can't dwell on them. We have the power and the strength to find the silver lining and that is what we should aim to find, not allow the darkness to over-shadow us. 
My illness has taken lots from me, but it has given me so much too. 
I think regrets as Monroe would say, 'Regrets are stupid.' They are. I don't regret my trip to China where I was bitten because I could have been bitten in my back garden whilst sitting in the sun. The memories and moments I experienced from my trip to China are priceless. 
I value life and it's lessons far more that I ever used to. I was so guilty of taking things for granted and as a given. I appreciate EVERYTHING now. 
I only regret the opportunities I didn't take and for allowing the darkness and fear overshadow my mind. 
I have learnt from being angry at the world to appreciate every moment. I have had my life flash before my eyes a number of times in the last few months. Although you see me all doll'ed up and happy, my health is unpredictable. My organs are JUST holding on and that is why I work around the clock to make a difference and to firmly print my footprints in the Earth's ground. I never know, as none of us do, when our time will end. 
I don't want to look back and hold regret and anger because that doesn't achieve anything. 
Being positive, grateful and making a difference in the world being proactive makes life so much happier, brighter and you empower yourself as well as others.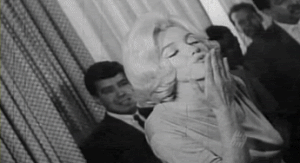 For sure, I should spend most of my days in bed but I would go CRAZY. I have to be proactive.. I have to find purpose. 
The sheer joy of brightening up someone's day makes my pain justified and I feel happier too. I love emails and messages of success stories of people making events, finding purpose, getting out and raising awareness and just feel a little happier. 
They really do motivate me. 
Hopefully the next, ten weeks will be eventful but SO VERY exciting. I can't wait. I am jumping and screaming inside. 
There is so much to do, so much to enjoy and so much to achieve... EXCITING TIMES. 
THANK YOU.
S
XOXO
Please reload
SOPHIE'S
COOKING TIPS
#1
Feeling sluggish and rubbish when you have woken up? Get boosting up on bananas the more the better - they will help settle your stomach, boosting digestion, they are a mood enhancer, they will give you the energy you need and keep you full. Buy my book for banana receipe ideas.
#2
Wake up every morning and ATLEAST have one glass of lemon water before doing anything else! Ideally try to drink a litre of water. The lemon wakes up your digestive system ready for the day and has great cleansing properties.
#3
Check your dairy and meat intake - dairy can sit in your system for up to seven days unable to digest properly. Meaning other foods also get neglected and nurtients aren't absorbed properly and you feel extremely bloated. Go and smell your food bin, your stomach will be in that state. Rotting foods in your belly - hmm nice.
#4
DO NOT FEAR CARBS - THEY ARE NOT THE ENEMY! CARB UP!!
Bananas, Rice, Potatoes, Leafy Greens, Corn, Beans, Lentils etc PACK THEM IN GO MAD.
#5
NEVER COUNT CALORIES - NEVER RESTRICT!! These restriction 'starvation' diets who tell you to only eat 500 calories a day then have a treat day - where you binge out and eat WAY too much, is simply messing up your metabolism and on your binge days yours body stores all the fat meaning you gain weight because it knows it is going to go back into starvation mode and needs to hold onto every little thing it can. HELLO WEIGHT GAIN.

Life is too short not to live it to the full, making yourself happy.