The Christmas advert debate.. always one to get so many of us talking so Simon felt it was necessary to have it pride of place in our show today, and rightly so. With the release of the John Lewis advert and the likes of Amazon, Marks and Spencer's and big companies starting to release their adverts for Christmas now. We really are having to get into the Christmas spirit. 
I know I am ready and prepared, as is my Mum with all our Christmas shopping done and dusted. 

The John Lewis advert, to me it was one of the best ones to date. Why? As Simon said it had a lot of hidden messages within the advert if you read between the lines. We all know what a legend Elton John is and has become over his lifetime and he does have an upcoming film coming our way shortly.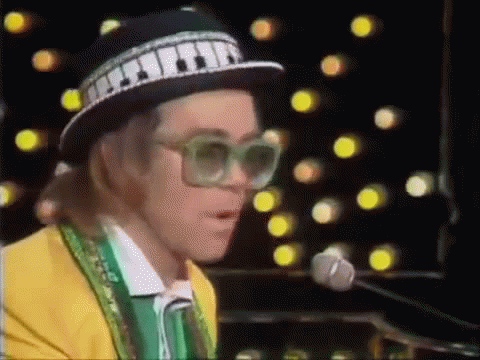 I think the advert, as Simon explained really showcases that memories are a MASSIVE part of Christmas. It is the one time of the year we all come together, share love and just make cherish memories. Memories are SO, so important to me and my family especially because of my health. I never know how my health will be tomorrow, let alone another year on. So I try to capture every moment, spend more quality time with loved ones and really be GRATEFUL for everything. Especially children, Christmas sadly has become very commercial and children forget the true meaning of Christmas. It isn't about the gifts received. It is about the gifts given, the smiles on faces and spending time with the ones you love. 
I think we can also take a massive dose of motivation from this advert, showing how we have to chase our dreams. Don't allow anyone to dull your sparkle. Ever! Family's should support one another and no dream is too big. A simple gift whether it is a notebook, could help you blossom into an author, a sketch book could create an artist and a guitar could create a successful musician. Christmas and New Year combined is about giving thanks but looking forward to the future. Remember we only get ONE SHOT at life and as Sinatra quoted, 'If done right, once is enough.' We don't all fit in a box, we are all unique, all follow our own paths, write our own stories and blossom into our own people. 
We can easily fall into the comparison trap and guilt trip ourselves when we don't fit the 'norm'. 
Live life for you and remember be GRATEFUL for EVERYTHING. 
I used to eat pizza and think nothing of it, it was a given not a gift. Now, I realise it was such a PRECIOUS gift. I am so lucky, so, so lucky I am home and able to be with my family and believe me I will be capturing every moment to remind myself that I gave my best shot a life despite all of life's tests. 
I touched on this the other day that sometimes the small acts of kindness, the little gifts, and personalised touches are what make the memories, mean more and make a bigger impact. 
Whatever you are doing this weekend, have an amazing one - spread some love, hugs and smiles wherever you go. Get that Christmas shopping done and remember make memories!
If you know someone struggling maybe with health, loneliness or just looking for company and love PLEASE think about them and even sometimes just a quick, 'Hello!' message or popping round to see them with a few biscuits could make their week. 
Thank you Simon, for another fun Friday and our man-flu debate got a little heated with some of the facts you were throwing out on air. Personally I strongly believe men, in the nicest way possible need to grow a thicker skin. We all have the same flu vaccine and the virus is the same. I can see this debate snowballing onto many more HOT topics as we enter the countdown to Christmas. 
**
Finally, I hope you are all ready to watch some good TV tonight as millions of you tune in to CHILDREN IN NEED and help raise millions to support the children. What a fab time of year to be hosting this event and as you may know Chorley FM are working their socks off to help the children in the local area over the Christmas period as we aim to raise 20,000 pounds so we can aim to provide a Christmas meal for everyone. 
HAPPY WEEKEND.
S
XOXO
Please reload
SOPHIE'S
COOKING TIPS
#1
Feeling sluggish and rubbish when you have woken up? Get boosting up on bananas the more the better - they will help settle your stomach, boosting digestion, they are a mood enhancer, they will give you the energy you need and keep you full. Buy my book for banana receipe ideas.
#2
Wake up every morning and ATLEAST have one glass of lemon water before doing anything else! Ideally try to drink a litre of water. The lemon wakes up your digestive system ready for the day and has great cleansing properties.
#3
Check your dairy and meat intake - dairy can sit in your system for up to seven days unable to digest properly. Meaning other foods also get neglected and nurtients aren't absorbed properly and you feel extremely bloated. Go and smell your food bin, your stomach will be in that state. Rotting foods in your belly - hmm nice.
#4
DO NOT FEAR CARBS - THEY ARE NOT THE ENEMY! CARB UP!!
Bananas, Rice, Potatoes, Leafy Greens, Corn, Beans, Lentils etc PACK THEM IN GO MAD.
#5
NEVER COUNT CALORIES - NEVER RESTRICT!! These restriction 'starvation' diets who tell you to only eat 500 calories a day then have a treat day - where you binge out and eat WAY too much, is simply messing up your metabolism and on your binge days yours body stores all the fat meaning you gain weight because it knows it is going to go back into starvation mode and needs to hold onto every little thing it can. HELLO WEIGHT GAIN.

Life is too short not to live it to the full, making yourself happy.